5 Remote Management Best Practices We'll Continue from the Pandemic
Aug 25, 2021
5 Remote Management Best Practices We'll Continue from the Pandemic
Remote working isn't a new concept for some organizations. However, the pandemic has increased the demand for remote management with nearly the whole world mandated to work from home. Over the past months, we've all discovered the benefits of remote work to our personal lives and overall productivity.
With the challenges that come along, we've gathered the best practices we observed from months of learning to manage teams remotely from our clients, friends, and our teams of virtual assistants.
1. Set Expectations
Whether you're working with a fully virtual or a hybrid team, it's important to set expectations for everyone. As new members come along, it's normal to introduce them to company policies, team rules, management process, workflow overview, and the systems implemented within the organization. This involves letting employees know about what kind of culture you are fostering and how CRMs are used.
It's also very important when working remotely that everyone knows how to voice their feedback properly. This is in part of keeping communication lines open, along with engagement guidelines, to make sure everyone feels comfortable within the team.
Remember to give regular updates on the development of organization policies and other changes or additions to existing practices. This keeps everyone on the same page, fostering a spirit of collaboration and accountability.
2. Stay Within Reach
Because some (if not all) of your team's members are working remotely, it's a valuable practice for everyone to stay within reach. Communication tools like Skype, Slack, or Zoom will allow this for your team.
Life may not be as easy as tapping someone on the shoulder or knocking on someone's door anymore, but you can provide the same, or better accessibility to everyone within your organization through group chats and instant messaging.
Having daily and weekly meetings also provide everyone with an opportunity to address concerns as updates come up. Especially for interdependent tasks, team meetings are a great way to get real-time updates and feedback. Being virtually accessible to each other also helps improve rapport among team members, improving your collective efficiency.
3. Establish Accountability
One valuable remote management practice is to establish and foster accountability. As you set expectations for everyone, you must also clearly define their tasks and the goals they should work towards.
Agree on deliverables and deadlines as you delegate tasks so that everyone is accountable for their progress and output. Proper delegation leads to a healthier working environment for everyone, including yourself.
Trust your employees and the training you designed for them. This practice avoids wasting time and headspace due to micromanaging. This remote management practice empowers your team members to be responsible and reliable with their independent duties. It lets them learn to be proactive in the future as they increase their expertise and practice autonomy in their jobs.
Virtudesk equips its clients and virtual assistants with Timedly to improve handling accountability. Project management tools like Asana and ClickUp can also help track progress and deadlines for everyone in your organization.
Let everyone provide updates on regularly scheduled meetings. Otherwise, only provide gentle reminders or an encouraging push on matters you need more information on.
4. Foster Engagement
Isolation has become a serious problem for everyone because of the pandemic. Even as the global marketplace starts to return to how things used to be, those who remain to work remotely may still be affected by this.
It's important to provide an opportunity to foster a sense of community within everyone. This is especially important now that the pandemic has taken a toll on people's mental health.
You can do this by allocating the first or last few minutes of your regularly scheduled team conferences for small talk or sharing personal interests. It's also great to have regular engagement activities so your team can further get to know each other and possibly build rapport.
Have monthly or quarterly recreational activities with your team. Allow coaching sessions to also be a safe space where people can discuss their well-being at work. This helps remind everyone that the organization supports a work-life integration where people work to live and not the other way around.
5. Maximize Technology
Working remotely means you'll be using multiple tech tools on a daily basis. This isn't just to connect with your team and clients, but also to manage workflows, information, transactions, and pretty much everything your business needs to operate.
The pandemic invited a surge in online platforms for teamwork, management, and overall productivity for businesses. What we've observed is that no matter which platform you choose, it's vital that you learn to use it for maximum efficiency.
Platforms with forever free plans like ClickUp offer a variety of ways to manage productivity. Remote management also involves automating social media posts, so explore your options and find out what best works for your organization. It's also vital that all necessary resources are accessible to everyone on a customizable database like Google Drive.
LastPass is also a popular choice within the Leverage community for handling secure information such as passwords. The best thing here is that there are so many options available. What we found best is to keep an eye out for new tools and to allow everyone to propose better alternatives regularly.
Remote Management Best Practices We'll Continue from the Pandemic
Over the past year, there are industries and teams who learn that remote work is a more efficient style for their business. Especially for organizations who enjoy cost savings from outsourcing to virtual assistants, remote management will become a continued practice even in the years to come.
As vaccines roll out and offices become populated again, distanced leadership will still remain the best option for some. For us, it's important to remember the concept of optimizing technology to have everyone and everything accessible to all members of an organization for an unobstructed workflow.
If you are interested in leveraging your business with the help of a professional virtual assistant, fill out this form and someone from our team of consultants will get in touch with you.
More Articles From Virtudesk:
Meet our Most Trusted
Partners & Clients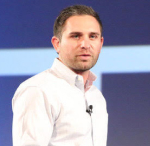 Byron Lazine
Co-Founding Chief-of-Operations at BAM (Broke Agent Media)
I've been using Virtual Assistants for years throughout all of my companies. Once we found Virtudesk the process got even easier and allowed us to scale out our hiring. Highly skilled and accountable professionals. 100% recommend!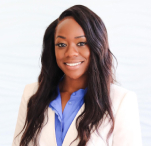 Rebecca Julianna James
Realtor / Content Creator
Before getting started with Virtudesk I had my doubts that they would find what I was looking for. I needed a very particular person to add to my team and let me tell you I am highly pleased! My virtual assistant Myril is the best! I am excited to grow my socialmedia accounts with her. Thank you Virtudesk!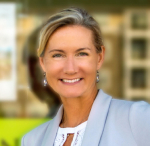 Chelsea Erickson
Realtor La Belle RE Group
I am very happy with the assistance Virtudesk is providing for my real estate business. This is a newer position for my company and we are working through the creation and efficiency.
Share via Facebook
Share via Twitter
Share via LinkedIn
Share via Pinterest
Send via E-Mail