5 Reasons for Outsourcing for Main Street Businesses
Sep 23, 2020
5 Reasons for Outsourcing for Main Street Businesses
The pace of modern technology allows small businesses to enjoy what used to be available only to big companies only a decade ago. It is a fact that 10-15 years ago only Fortune 500 companies were privileged to outsource their workforce to other countries in order to save on overhead and leverage global talent. Now it is time for Main Street to take their businesses to the same level without enormous investments in infrastructure and huge start-up costs. Despite the stigma often associated with outsourcing and delegating, it is widely used for a variety of business functions. The smartest small businesses and entrepreneurs farm out the functions that aren't their core expertise, which adds value and saves money. For example, one of the greatest and faster-growing economies, Singapore actively participates in outsourcing. "If you deprive yourself of outsourcing and your competitors do not, you're putting yourself out of business" Lee Kuan Yew, former Prime Minister of Singapore. Now try to apply this to your business field. It'll work the same. More and more small businesses are outsourcing their routine tasks, especially during these uncertain times. It saves them time and money and frees them up to invest in tasks that will generate more business and more income, instead of wasting time on administrative tasks. A good example of this is Real Estate. Brokers, Agents, and Investors are finding that outsourcing their administrative tasks, marketing, transaction coordination, cold calling is one of the most effective ways to optimize their daily routine and make the most of their potential. When it comes to budgeting, your in-house employees can be one of the highest business expenses. To reduce costs, outsourcing can be one of the most affordable choices you make. Discover the five reasons why outsourcing can effectively help you and your company earn more and grow faster.
1. Cut Operating Costs
Lower operational and labor costs are among the primary reasons why companies choose to outsource. When properly done it has a defining impact on a company's/entrepreneur's revenue recognition and can deliver huge savings.
2. Reducing Your Risk
Like most business owners and entrepreneurs, you're busy. You have a lot of things going on at the same time and if you're able to shift parts of a project to a Virtual Assistant, you reduce the risk something will go wrong. And since your remote employee is a specialist in your field, the risk that something will go wrong is absolutely reduced.
3. Expand Faster
Some companies and entrepreneurs also outsource to help them expand and gain access to new market potentials and areas. You can't be everywhere at the same time and you need to concentrate on core activities instead of chasing down paperwork. While you are working with a new client, somebody needs to hand hold others and nurture potential clients and handle the paperwork. Your remote employee can do that successfully.
4. Speed
Imagine someone who's been doing Cold Calling or Customer Support Service every day for the past 5 years and really loves it! This person knows every single detail, knows how to correctly approach, how to "close" the lead and does it FAST. Your business grows quickly.
5. Easily Accessible
Your remote employee can be with you no matter where you go. As you are not tied to your office, you can travel and be anywhere in the World and still have access to your remote employee. As your remote employee is working from home, this person is not going to get stuck in traffic or be late. If you have a steady internet connection, you can always have access to your employee who can handle tasks on demand. Therefore, if you decide to give up your office and work from home in order to save on office rent, you don't have to part ways with your assistant. Your remote employee will always be available, and work would not be interrupted.
If you're interested to leverage your business with outsourcing, please feel free to reach out to me or go to our website to schedule a demo call.
https://myvirtudesk.com/
For more Details:
contact us at 1(800) 470-8136
email: info@myvirtudesk.com
Meet our Most Trusted
Partners & Clients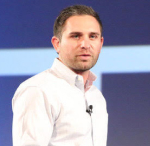 Byron Lazine
Co-Founding Chief-of-Operations at BAM (Broke Agent Media)
I've been using Virtual Assistants for years throughout all of my companies. Once we found Virtudesk the process got even easier and allowed us to scale out our hiring. Highly skilled and accountable professionals. 100% recommend!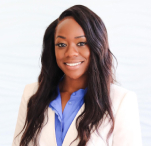 Rebecca Julianna James
Realtor / Content Creator
Before getting started with Virtudesk I had my doubts that they would find what I was looking for. I needed a very particular person to add to my team and let me tell you I am highly pleased! My virtual assistant Myril is the best! I am excited to grow my socialmedia accounts with her. Thank you Virtudesk!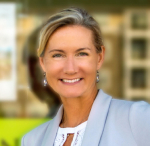 Chelsea Erickson
Realtor La Belle RE Group
I am very happy with the assistance Virtudesk is providing for my real estate business. This is a newer position for my company and we are working through the creation and efficiency.
Share via Facebook
Share via Twitter
Share via LinkedIn
Share via Pinterest
Send via E-Mail