Pavel Stepanov on C-Suite TV Insights: Virtual Hiring for the Global Entrepreneur
Oct 15, 2021
Pavel Stepanov on C-Suite TV Insights: Virtual Hiring for the Global Entrepreneur
The pandemic has brought along many challenges, as well as solutions, like virtual hiring and remote management, that are worth keeping even after it's all over.
As the world continues to get back on its feet after a global crisis, the desire to keep remote work options continues to rise. This affects the global demand for remote jobs and virtual assistants. These topics and many others were discussed on a recent T.V. appearance our CEO, Pavel Stepanov, dove into.
C-Suite TV Insights is a program designed to give viewers advice from visionaries, thought leaders, and entrepreneurs from all over the world. Our CEO Pavel Stepanov was invited to talk about Virtudesk Virtual Assistants as the global entrepreneur's solution to efficiently scaling a business. In the interview, he talks about the difference between local and virtual hiring.
Pavel also sheds some light on the tasks virtual assistants can take on and the history behind the foundation of Virtudesk. Here's a transcript of the interview.
What Makes Virtual Assistants Different From Regular In-House Employees?
Well, as the COVID crisis has shown us, any and every in-house employee essentially became a virtual assistant at some point. So hiring virtual assistants actually allows you to scale global talents, to reach out to not just across the country, but across the globe.
You find great people at a fraction of the cost of hiring somebody in-house. Also, you save on the cost of labor, and you save on the cost of office infrastructure.
What Types Of Tasks Can You Delegate Or Offload To A Virtual Assistant? What Can They Handle?
They can handle a lot of tasks, Greg. It can be like answering the phones typically, making prospect calls for your sales team. It can be running your marketing department, social media posting, and marketing, and video editing.
It can be anything that doesn't require human touch or human presence, like, to be there. Any office work can be delegated to a virtual assistant. Accounting, anything.
What Type Of Virtual Assistants Can You Hire For?
Well, you can hire pretty much anybody because there is a huge pool of college-educated people. People with experience.
People from Fortune 500 companies that you can hire because with the COVID pandemic the world opened up a lot bigger in a virtual sense. If you come to think of it, you can hire people for any type of position, even the VP of marketing, if you have to.
Watch the show here.
When Would An Entrepreneur Know When To Hire A Virtual Assistant? At What Stage Of Growth?
I guess that actually would depend on the entrepreneur, but if it's a small business owner and you just opened up shop, you can hire somebody the second day you're open.
I guess the rule of thumb here is when you have so many tasks that you don't have enough time in the day to handle them, or, you know, basically, you're about to burn out, then it's time to bring some help in and have somebody help you out.
Or when you actually want to grow your business and want to run an efficient team, you want to make sure you actually bring enough help to make sure that everything is running perfectly.
Is That Why You Started Virtudesk?
That's right, I was running a real estate brokerage out of Seattle where we have real estate agents needing virtual assistance and I was helping them to get some people from the Philippines.
And that's how the idea of Virtudesk started by actually providing them with qualified virtual assistance for real estate businesses. And then I started offering this across the country.
How Would An Entrepreneur Go From Hiring One Virtual Assistant To Hiring Two, Or Three? How Does One Build A Virtual Team?
Well, the best way to do it is to hire one admin first. It's called an Executive Admin. Train that executive admin on the major tasks that need to be done.
Make sure they come up with standard operating procedures and then you just basically separate the tasks by the people that need to complete them. And you can hire people for different departments.
It could be marketing, it could be sales. It could be your HR department. That's what it is. Here at Virtudesk, we actually have several departments run entirely by virtual assistants.
Virtual Hiring: The Modern Entrepreneur's Solution
Small businesses and established entrepreneurs can both benefit from hiring virtual assistants. It's access to a global pool of talent, keeping the benefits of remote working, working efficiently, and saving on a lot of costs, all packed in one solution.
If you're interested in leveraging your business resources with the help of virtual assistants, fill out this form and one of our consultants will reach out to you about virtual hiring.
Related Blog Articles:
Meet our Most Trusted
Partners & Clients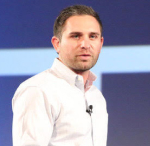 Byron Lazine
Co-Founding Chief-of-Operations at BAM (Broke Agent Media)
I've been using Virtual Assistants for years throughout all of my companies. Once we found Virtudesk the process got even easier and allowed us to scale out our hiring. Highly skilled and accountable professionals. 100% recommend!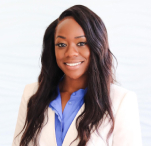 Rebecca Julianna James
Realtor / Content Creator
Before getting started with Virtudesk I had my doubts that they would find what I was looking for. I needed a very particular person to add to my team and let me tell you I am highly pleased! My virtual assistant Myril is the best! I am excited to grow my socialmedia accounts with her. Thank you Virtudesk!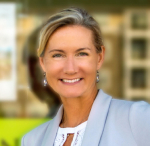 Chelsea Erickson
Realtor La Belle RE Group
I am very happy with the assistance Virtudesk is providing for my real estate business. This is a newer position for my company and we are working through the creation and efficiency.
Share via Facebook
Share via Twitter
Share via LinkedIn
Share via Pinterest
Send via E-Mail