4 Steps to Write a Virtual Assistant Job Description
Jun 15, 2021
4 Steps to Write a Virtual Assistant Job Description
Finding a virtual assistant can be a real challenge. And the last thing you want to do is spend more time sifting through hundreds of potential virtual assistants during the application process. As the competitive market continues to grow, you'll be surprised to know the factors that influence a good hire.
With an overwhelming number of applicants, how can you quickly sort out real candidates and find someone that matches your needs and personality? The answer is writing a solid virtual assistant job description.
If you have no idea where to start, here's what you can do:
1.Identify the Tasks You Want to Delegate
As a business owner, you probably have dozens of tasks to accomplish in a day. Perhaps, you've even missed out on some money-making opportunities since you're just constantly struggling to beat the deadline.
You can avoid this from happening by knowing the tasks you need to delegate to your virtual assistant. Whether you need help with admin tasks for your day-to-day operations or require assistance with specialized work, don't forget to make a thorough list.
Create your list by getting a piece of paper out, and making two columns. Label one column, "revenue-generating activities" and the other column "non-revenue-generating activities." As you write down all of your tasks that you complete on a daily and weekly basis, separate each task into one of these two columns. For example, if you are a real estate agent, revenue-generating activities are tasks that directly contribute to your revenue growth and only you can do. Going to open houses, going to appointments with past or potential clients, and negotiating deals are just some of the revenue-generating tasks you can participate in. Non-revenue generating tasks include managing your contacts in your CRM, sending out direct mail, social media management, and more.
Once you're done making your list, you will delegate all of the non-revenue generating tasks on your list to a virtual assistant.
2.Determine What Title and Expertise is Required From Your List of Tasks
Once you identify all of the non-revenue generating tasks on your list, then develop your new team member's title and the level of expertise you want them to have. If you notice that most of the non-revenue generating tasks on your list are related to social media, then you may need to look for a Social Media Manager. If your tasks largely consist of administrative tasks and some miscellaneous tasks, then Admin Assistant or Executive Admin would be the title.
A tip you can use when determining your title, is make sure you are picking a relevant keyword to use. This will make it easier for potential applicants to find your job description on outlets you post to. Good titles usually start with the industry you focus on and the nature of the job. Some examples are :
Sales & Marketing Virtual Assistant

Executive Virtual Assistant with Excellent Communication Skills

Administrative Virtual Assistant
These titles will give a better and clearer idea of the kind of help you'll need. It will also encourage more people who fit the role to apply for it and prevent unqualified candidates from clicking the job listing.
However, if you are hiring a virtual assistant through a virtual assistant company, then finding a relevant keyword won't be as important, because the company's responsibility will be to look for those candidates themselves in their own curated talent pool. As long as the VA company knows the main duties, responsibilities, experience level and qualifications you seek, the rest of the work will be done by the virtual assistant company.
When you are determining the level of expertise you want someone to have, think about what tools and platforms you want them to be familiar with. Do you want them to have a certain number of months or years of experience in the tasks you list. For example, if you're hiring a Social Media Manager, maybe you want to hire someone with 6 months to 1 year of experience, so they can better perform the tasks you assign. Additionally, do you want your candidate to have a certain education level? These are all important questions to answer before creating and submitting a virtual assistant job description.
3.Create a Job Description
After you figure out the tasks that need to be done, you have to know what kind of virtual assistant you need to hire.
Practically speaking, a job description helps you reach the right candidates. It also helps you and your potential candidates because it sets expectations. A good job description is comprehensive, concise, and direct to the point. Make it a habit to include the "must-have" and "nice-to-have" skills when writing your own job description.
If you're confused and overwhelmed in writing your job description for your future VA, check out some examples below:
Write a Short Intro About You or Your Company
After writing a clear title for the job description, it's a good practice to introduce your company. A short description and information about your company can help interested applicants to send in your resume.
However, don't go overboard. You can write your company name, the industry you specialize in, years in the business, a summary of products and services, and more interesting facts about how you add value to your target market and why it would be fun to be a part of your team.
Be Detailed When Writing the Job Overview
Writing the job overview for a specific position is incredibly challenging for many. It requires a balance of using the right words that convey what the job is in a short and concise way. More than that, you also have to make sure that the information you provide is complete, accurate, and descriptive.
In a virtual assistant job description, you have to highlight the primary responsibility of the role, who they'll be working with, and the nature of the job — is it on permanent night shift? Will there be a shifting schedule? Does the successfully hired applicant collaborate with a team or work alone? Answer all possible questions you'd probably ask when applying for a job.
List the Responsibilities
You should focus on this part. After all, this is the most important section of every virtual assistant job description. You can start listing all the tasks necessary so that no one will be surprised when you ask them to complete a task upon hiring them. The list of responsibilities will come directly from step one where you listed your revenue-generating and non-revenue generating tasks. The list of responsibilities will come from the list of non-revenue generating tasks.
For example, if you were to hire a
general or administrative virtual assistant
, this could be a list of tasks to include:
Answer emails and phone calls

Schedule meetings and appointments

Book travel and accommodations

Manage a contact list and customer database

Prepare reports and keep online records

Organize client's schedule

Conduct market research

Create presentations, as assigned

Address customer queries

Provide customer service as the first point of contact
Another example list of tasks could include
marketing
related activities:
Manage social media accounts

Write marketing collaterals for different platform

Collate marketing data and analytics reports

Work with graphic artists, writers, and designers
Be Reasonable with Your Skills, Qualifications, and System Requirements
After listing the tasks and responsibilities for the role, you'll also need to include comprehensive information about the skills, qualifications, and systems you require for the role. Remember, this section significantly varies on the position you're looking for. Some of most common skills and qualifications for general or admin and marketing roles are included below:
For Skills:
Proficiency in English

Proven experience as a Virtual Assistant or relevant role

Familiarity with current technologies

Proficient in MS Office and GSuite

Excellent phone, email, and instant messaging communication skills

Exceptional time management skills

Unmatched organizational skills

High attention to detail
For Qualifications:
Bachelor's degree in business administration

1-2 years of experience in marketing and sales

1+ years of experience with graphic design

1-2 years experience in managing social media

1+ years experience with Adobe Photoshop, CRMs, and Mailchimp
It's also important to list the systems your future virtual assistant should have. They should be required to supply their own equipment and be able to do the job as promised. When preparing this list of requirements for your candidates, think about what computer equipment or electronics you will need your future candidate to have in order to complete your desired job successfully. Will they need a laptop or computer with a certain level of RAM? What's the minimum speed for their Internet Service? What equipment or environment will they need to ensure there is no inappropriate noise in the background when they make calls?
You will have to answer all of these questions if you are hiring directly. However, you don't need to list system requirements if you are hiring from a virtual assistant company, like Virtudesk.
If you need inspiration on what kinds of system requirements you need to ask for in your job description, then check out this list below. At Virtudesk, we use the list below to ensure our candidates are equipped to do any job our clients submit a need for:
2 Fully Functioning 64Bit Desktop/Laptop (1 for Backup)

Windows10 [64Bit Only]

Microsoft Office 2010 or later

Intel Core i3 or higher (or AMD equivalent) is required

4GB RAM or more for multitasking requirements

USB Headset with Noise-Cancelling Feature

Internet Service of 5Mbps and up (DSL, Fiber, or Cable only)

Backup internet service of 5Mbps or more

Workstation free from any Noise and Distractions

Backup for Power Outage: Generator/UPS or Alternative Location

Webcam with Full HD (1080p) video capture
4.Provide Clear Instructions on How to Apply
A job listing will not serve its purpose if no one knows how to apply and reach you. Always be mindful of your instructions. Make it short and simple to avoid confusion from the candidates. If you want applicants to visit your site or email you their applications, now is the best time to go into detail on how they can do this.
However, when you hire a virtual assistant through a virtual assistant company, you pass the responsibility and task of filtering through resumes to the company. When you are looking to hire at Virtudesk, all you have to do is submit a detailed job description of the role you want.
Bottom Line
Hiring a virtual assistant is among the best ways to leverage your time and your business. So, you really don't want to spend countless hours finding the right match. Of course, you want to get it right the first time.
That's why writing a clear and accurate virtual assistant job description is the key. However, if you don't want to screen out applicants and talk to dozens of candidates, the best way to go is to work with a virtual assistant company like Virtudesk. We can help you find
pre-screen candidates
to match your needs and requirements. If you're interested in learning more about our services, simply
fill out this form
so that one of our Consultants can reach out to you.
Meet our Most Trusted
Partners & Clients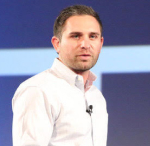 Byron Lazine
Co-Founding Chief-of-Operations at BAM (Broke Agent Media)
I've been using Virtual Assistants for years throughout all of my companies. Once we found Virtudesk the process got even easier and allowed us to scale out our hiring. Highly skilled and accountable professionals. 100% recommend!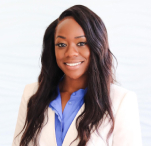 Rebecca Julianna James
Realtor / Content Creator
Before getting started with Virtudesk I had my doubts that they would find what I was looking for. I needed a very particular person to add to my team and let me tell you I am highly pleased! My virtual assistant Myril is the best! I am excited to grow my socialmedia accounts with her. Thank you Virtudesk!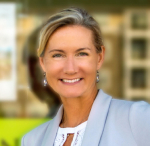 Chelsea Erickson
Realtor La Belle RE Group
I am very happy with the assistance Virtudesk is providing for my real estate business. This is a newer position for my company and we are working through the creation and efficiency.
Share via Facebook
Share via Twitter
Share via LinkedIn
Share via Pinterest
Send via E-Mail