Beginner's Guide for Millennial Virtual Assistants Today
Jan 26, 2018
Beginner's Guide for Millennial Virtual Assistants Today
Every person who works in the corporate world needs help to achieve their business goals. A businessman is a Virtual Assistant's best friend. That makes Virtual Assistants one of the most desired jobs. In this article, we will provide you with your beginner's guide to becoming a Virtual Assistant.
The Virtual Assistant Beginner's Guide: Top 6 Tasks in the VA world
Time/Calendar Management
VAs are in charge of the things that their client needs to do on a daily, weekly, or even monthly basis. They sometimes serve as a reminder of the list that the client needs to finish or attend to.
Email Filtering/Prioritization
The client receives a whole bunch of emails and it is time-consuming. It's our task to know which needs to come first and even relay the messages from urgent to normal. This way we help them proceed with the important tasks and maintain their daily workflow.
Appointment Setting/Calls
In every Real Estate Agent, a VA plays a major part of getting potential clients for them. Calls to Leads and convince them that they have the best agent for them. Make calls to remind their Client's partners for any meetings.
All about Social Media Management
There are a lot of Social Media platforms to use. VAs manages the site, creates posts and answers direct inquiries from their client's page or account. Share updates and provide new inputs thru the Web.
Do Research
Research is part of the job. Newest trends in the market is needed. Research new systems in the market will help them be in the trend. Working on a project? Research various topics. You will supply the information to make that project work. New trends in the business must be run thru researching.
Content Creation
As many clients have their own sites, creating a good content or blogs may help your site more appealing. It may inspire others who work on the same line of business.
Meet our Most Trusted
Partners & Clients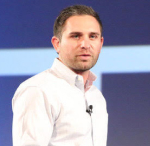 Byron Lazine
Co-Founding Chief-of-Operations at BAM (Broke Agent Media)
I've been using Virtual Assistants for years throughout all of my companies. Once we found Virtudesk the process got even easier and allowed us to scale out our hiring. Highly skilled and accountable professionals. 100% recommend!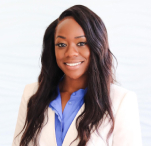 Rebecca Julianna James
Realtor / Content Creator
Before getting started with Virtudesk I had my doubts that they would find what I was looking for. I needed a very particular person to add to my team and let me tell you I am highly pleased! My virtual assistant Myril is the best! I am excited to grow my socialmedia accounts with her. Thank you Virtudesk!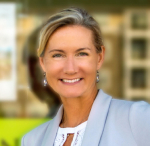 Chelsea Erickson
Realtor La Belle RE Group
I am very happy with the assistance Virtudesk is providing for my real estate business. This is a newer position for my company and we are working through the creation and efficiency.
Share via Facebook
Share via Twitter
Share via LinkedIn
Share via Pinterest
Send via E-Mail