23 Tasks to Delegate to a Virtual Construction Assistant
Oct 26, 2021
23 Tasks to Delegate to a Virtual Construction Assistant
Finding a construction assistant can be tricky if your needs are a combination of field and remote work. Getting a virtual construction assistant can be your solution to more than half of that problem.
Having one means you have a team member who can take care of all the remote tasks, while you and your field assistant can focus on what needs your immediate, in-person attention.
Here are 23 duties and tasks you can assign to a virtual construction assistant.
Clerical Duties
It's common for virtual assistants to attend to clerical duties for clients of any verticals. Here's a list of tasks one can do for your team.
1. Data Entry
It's common for virtual assistants to be tasked with data entry, sorting, and management tasks. They can take minutes during meetings and also maintain that all your files are accurate, up to date, and sorted properly.
2. Answering Calls and Emails
Administrative virtual assistants are also trained to handle calls and emails and forward them to the appropriate team members. They can also translate email content into reports and appointments in your team calendar.
3. Preparing Project Reports
Your administrative virtual assistant can also provide assistance in preparing project reports for consultative presentations and documentation purposes. Just make sure to provide the necessary training specific to your standard operating procedures.
4. Managing Travels
Your virtual assistant can also remotely schedule itineraries for business trips including booking everything you'll need for the completion of your trip.
5. Book Consultation Appointments
As they handle the reception of external communications, your virtual assistant will also be responsible for scheduling consultations with prospective clients to the appropriate team members.
6. Database Management
Your virtual assistant can also be tasked with managing your cloud-based database and CRMs. This helps optimize its use so your business can maximize the services and systems you are paying for by having someone focus on that.
7. Training and Monitoring Clerical Staff
A well-trained virtual assistant can grow as you scale your business and be assigned to create and implement a training program for new employees, especially administrative staff.
Inventory Management
One of the duties you can assign to a virtual assistant is the handling of your inventory management system. If you use tools like Fishbowl or Sortly, you can also train them to manage those as well.
8. Ordering Supplies
Virtual assistants can also remotely prepare and place a re-order from suppliers apart from also assisting with orders for special projects.
9. Inventory Supervision
You can train your virtual assistant to keep an eye out for stock levels and make sure your inventory never crosses the minimum set amounts and is always up to date.
10. Monitoring Expenses
In line with monitoring your inventory records and participating in placing orders, your virtual assistant can also be trained to recognize and report budgeting concerns that arise from inventory-related activities.
Timeline Management
Virtual construction assistants can also be trained to specialize in providing assistance to project managers. Here are some tasks that can provide a lot of help to your manager and the team as a whole.
11. Timeline Supervision
Virtual assistants can remotely provide support on the supervision of a project's timeline. They can provide help in process field staff timesheets and gather information on the current status of a project's phase.

12. Preparing Progress Reports
In line with helping accurately supervise a project's completion, a virtual construction assistant can also be tasked to prepare weekly, monthly, and quarterly progress reports on a construction project.
13. Updating Project Stakeholders
Your construction virtual assistant can also be the one to send out communications to stakeholders of a project to keep them informed and regularly updated about its progress.
Assistant Planner
For construction planners, virtual assistants are also able to provide a lot of value in helping out with tasks that can be done in front of a computer. Especially because construction planners may already be spending time on the field, it's helpful to have someone simultaneously work on other tasks remotely.
14. Off-site Activity Planner
You may put your virtual assistant in charge of coordinating off-site activities with engineers, designers, and clients. As they may already have access to the team schedule, they can easily find a time where everyone will be available.

15. Project Activity Coordinator
Virtual assistants can also help out in project coordination such as remotely hiring subcontractors and staff, preparing contracts, making progress reports, and managing the head coordinator's schedule.
16. Contract Coordination
Overall contract preparation can also be your virtual assistant's focus. They'll be trained to create contracts with clients, subcontractors, suppliers, and project-based hires.
Technical Support
Remote technical support for teams in different places can also be provided by virtual construction assistants. This can be done by a virtual assistant in any designation or department in your company.
17. Technical Support Between On-Site and Off-Site Teams
If trained on quality control protocols and safety management systems, your virtual assistant can also provide valuable multi-location support. This is very beneficial as you'll have someone who can attend to everyone's concerns and relay possible problems based on recent concerns that have been brought up.
Assistant Construction Coordinator
Virtual assistants can also be personal assistants to construction coordinators. The nature of this designation allows construction coordinators to be more present in the field without sacrificing productivity for back-end tasks.
18. Monitor Budget
Virtual assistants can provide budget reports for the coordinator while a project is ongoing based on real-time updates from field staff. They can also provide assistance during the planning process of the budget.
19. Purchase Equipment and Materials
Field coordinators may also designate virtual construction assistants to monitor inventory and place orders based on a schedule or when inventory levels are near the minimum.
20. Communications Management
While your coordinator gets updates from on-site staff, it can be the virtual assistant's task to organize all that information and sort it into a report that can then be sent out to subcontractors, clients, project managers, and employees. This helps make sure everyone is fulfilling their obligation for the timely completion of a project.
Other Construction Virtual Assistant Tasks
Here are other tasks you may choose to delegate to your virtual assistant team.
21. Social Media Marketing
Social media marketing is another common task virtual assistants attend to. If your business can use more social media presence, whether it's B2B or B2C, it's helpful to hire a marketing virtual assistant.

22. Email Marketing
Lead generation through email marketing is also a great way to find new clients and nurture relationships with existing ones. Marketing virtual assistants from Virtudesk are well-versed in tasks involved with preparing and launching email campaigns.

23. Customer Service
Customer service is necessary for nearly any business that exists. If your after-sales service needs more power, Virtudesk also has customer service virtual assistants ready to help out with your business.
Virtudesk Virtual Assistants for Construction Companies
Whether you need a remote construction admin assistant, support staff, a marketing specialist, or even a customer service representative, hiring a virtual assistant can be the solution for your business's needs.
With the many different tasks they can do and be further trained at, you not only get an expansion on your productivity but also on your cost savings. Find a virtual assistant who can deliver what your business needs and start scaling your business.
Our virtual assistants are highly trained to provide quality support to businesses and leaders from any industry. If you're interested in our services, fill out this form and one of our Consultants will get in touch with you.
More Articles From Virtudesk:
Meet our Most Trusted
Partners & Clients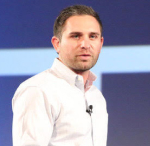 Byron Lazine
Co-Founding Chief-of-Operations at BAM (Broke Agent Media)
I've been using Virtual Assistants for years throughout all of my companies. Once we found Virtudesk the process got even easier and allowed us to scale out our hiring. Highly skilled and accountable professionals. 100% recommend!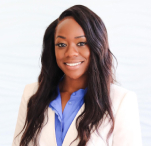 Rebecca Julianna James
Realtor / Content Creator
Before getting started with Virtudesk I had my doubts that they would find what I was looking for. I needed a very particular person to add to my team and let me tell you I am highly pleased! My virtual assistant Myril is the best! I am excited to grow my socialmedia accounts with her. Thank you Virtudesk!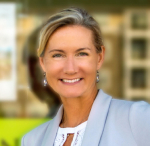 Chelsea Erickson
Realtor La Belle RE Group
I am very happy with the assistance Virtudesk is providing for my real estate business. This is a newer position for my company and we are working through the creation and efficiency.
Share via Facebook
Share via Twitter
Share via LinkedIn
Share via Pinterest
Send via E-Mail