21 YouTube Channel Growth Secrets
Dec 1, 2021
21 YouTube Channel Growth Secrets
Youtube is the second most visited website on the Internet. Being both a search engine and a social networking platform makes it a powerful tool for business owners to market their brands. Here are 21 tips you can and should implement if you want to watch your channel growth increase.
1. Find Your Niche
Finding your audience is always important in any social media marketing platform. This will guide you on what kind of videos you should produce. Finding and acquiring an audience base will be your key to achieving higher subscriber counts and watch time.
Create content according to what your niche typically consumes on the internet. You can also make content that addresses their common pain points and interests. Make informative videos, answer their questions, and create tutorials to start building a rich library of content on your channel.
2. Have Consistent Branding
Branding is everything in marketing. Make sure to have all your branding materials prepared for your entire channel. Have intros and outros for every video. Make sure your channel also looks irresistible to potential subscribers. This goes for your video thumbnails as well!
Creating a branding kit will be very helpful not just to your YouTube channel, but to your other social and business profiles too. Being consistent with your branding with visual elements and keywords builds on your credibility and lets audiences remember your brand easily.
Notice here how our channel's homepage uses similar color schemes for thumbnails and the channel banner.
3. Research Your Competition
Researching your competition is another way to find out what kind of videos you should create. You should research at least three (if not more) other channels that are in the same niche as you producing similar content.
Look into their top-performing videos, figure out gaps you can fill in, and create something original from that. You should track their subscriber base, total views, engagement, publishing schedule, and the types of content they publish and see how it compares to yours. You can emulate their approach to YouTube marketing to help your channel growth increase.
4. Engage Your Competitors
You can also establish your presence in the community by leaving comments in your competitors' videos. This is another way of introducing your brand to the community or industry you're in. Engaging with competing content can expand your channel's overall reach, create opportunities for collaboration and increase engagement for your brand. You can gain a lot of new subscribers this way.
5. Develop Collaborations And Partnerships
Collaboration videos on YouTube are a classic way to reach out to newer audiences. Collaborate with other YouTube personalities and even competitors to touch base with their subscribers. It's a very healthy way of trading audience bases and expanding your channel's network within the platform.
Partnering with influencers in and out of YouTube can have a similar effect. Feature influencers in your videos as part of your influencer marketing strategy. You can mention them, shoot a video with them, or even partner with them as ambassadors for your brand to expand your content's reach. In return, they can also promote your brand, product, or service through their videos and social profiles.
Here's the playlist of the Leverage Summit 2021, made possible through collaborations and partnerships within the Leverage community.
6. Optimize Your Videos For Search Engines
As mentioned above, YouTube has its own search engine. This means you'll also have to implement some search engine optimization practices into your videos. Doing this pertains to writing video titles and descriptions with the right keywords. Using the right video tags and hashtags will also help your video be found easier and rank higher in YouTube's internal search engine.
You can use tools like VidIQ and TubeBuddy to search for relevant and trending keywords unique to Youtube's search engine.
Related: Developing an Effective Video Marketing Strategy for Your Business
7. Stay Consistent
Posting videos regularly is another strategy that helps YouTube channel growth. Compare it to having TV shows that people watch on a scheduled basis. When your audience knows when new episodes are coming out, they'll be able to put your publish dates on their calendars. This is how a lot of YouTubers retain their audiences.
You can start out posting more than once a week to quickly build a huge library for new audiences. From there, post new videos at least once a week, on a scheduled basis, to keep your audiences hooked on your YouTube channel.
8. Use Call To Actions
Make sure to use strong calls to action in your videos. Incorporate this in your description sections, end screen, and closing statements. Ask your viewers to subscribe and turn on their notifications. Don't forget to also briefly mention what your channel is about so they know what they're getting into.
Here's an example of how you can add links and CTAs into your description box for your audiences.
9. Create Youtube Shorts
YouTube recently entered the short-form video market through Shorts. You can use this feature to post short content that does not need high-level production. This can also help you maximize every video if you post key sections as shorts. That's content repurposing while you entice more viewers to subscribe to your channel and watch the full version. Check out one of our YouTube shorts.
10. More Is More
YouTube's algorithm rewards channels with a huge volume of content. Just make sure they all tie up together, ensuring viewers are hooked into your channel. YouTube's machine will identify this as an opportunity for more ad placements and viewership. It will then start recommending your videos on the homepage or as related videos to similar content.
Don't worry about crowding your library either. YouTube videos have an evergreen element to them. Unlike social media posts that get buried after a few hours or days, optimized YouTube content will continue to be watched and stay relevant.
11. Consider Optimizing For Mobile
Optimizing for mobile is something that you should consider for your channel. Did you know that more than 70% of the viewership on YouTube comes from mobile users? Try using cards instead of annotations for a better user experience.
Make sure your titles and video thumbnails are also mobile-friendly. This means they're easy to understand and are compelling to click on.
13. Use The Playlists Feature
As you grow your library of videos, start building playlists within your channel. Group similar videos into playlists to curate viewing experiences for your watchers. This can encourage them to save playlists or binge-watch them altogether. Categorizing your videos also helps new subscribers and visitors easily recognize your channel and brand's uniqueness.
14. Optimize With Chapters
Using chapters can help with external search engine optimization. Sometimes Google Search results will present a video as a top result where you'll notice a highlighted section on the video's seek bar. That's called a chapter. Combined with closed captions, it can help your video rank higher on Google's search engine results page.
Chapters show up as dividers within a video, and you can also have titles per section to help viewers find what they're looking for easily. This is very helpful for videos that cover multiple points about a certain topic like tutorials and walkthroughs.
15. Direct Audiences With End Screens
End screens can also be used to promote your other videos and profiles. Here you'll be able to insert elements like cards, thumbnails, and logos that link to other pages. You can link to a related video, your most-watched video, a playlist, a collaborator's channel, or your social media profiles. You have the option to create and insert end screens separately so it doesn't interrupt the end bit of your video.
16. Use Custom URLs
As your channel grows, you can also start using a custom URL so people can find and follow you easily. You'll just need 100 subscribers to unlock this feature.
You can also create an auto-subscribe link for your YouTube channel. Just add "?sub_confirmation=1" to the end of your channel URL to do this. Sharing with this link when you invite people automatically subscribes them to your channel.
17. Track Your Analytics
YouTube Analytics is a great internal tool that can help you measure your channel growth. This can tell you what kind of content your audience engages with the most, and which ones get the least views. Use this to improve your production workflow and editorial calendar.
An important metric on YouTube is click-through rate. Use analytics to find out what kind of content and factors convince your audience to click on your videos.
18. Promote Your YouTube Account on Other Channels
Don't forget to also promote your channel and your content on your other social media profiles. This is important, especially if you have a lot of information to share that just does not fit into short social posts on other platforms. Promoting your channel is another way to grow your audience and drive traffic into your other business touchpoints.
Besides your main social channels, promote your new video content on Reddit and Quora by answering people's questions with the video link. You can also post your newest videos on Facebook and LinkedIn groups of people within your target niche. This way, you're inviting people who have a higher likelihood of exploring your channel and subscribing, compared to the general public.
19. Redirect Your Website Visitors
Add a YouTube icon to your website, that directs website users to your Youtube homepage and encourages them to subscribe. Especially if you are driving thousands of people to your website every month, take advantage of the opportunity to redirect them to your Youtube channel.
20. Add A Youtube Link In Your Emails
You can also add a Youtube icon to your email marketing. Just add the icon as you do to your website, but to your email footers and email signatures. This way, every time you send a mass or personalized email, someone has the chance of going to your YouTube channel.
21. Use YouTube Ads
This one isn't really a secret, but an approach you can use if you have the budget for it. YouTube Ads expands your brand's reach by sharing it with the right people. For a cost, you can further leverage YouTube's algorithm by advertising your videos to the right group of people. This approach can increase your watch time and subscriber count quickly.
If you're promoting a whole video that can be skipped as an ad, make sure that the first few seconds of your video will definitely hook audiences so your budget doesn't go to waste.
Growing Your YouTube Channel For Your Business
Building up your YouTube channel is a big marketing activity. Thus, it's not something you should take on yourself when you're also running your own business. Deploy a marketing specialist or team to create and execute an editorial calendar for your YouTube channel and other social media profiles.
It's not a secret that even the most famous content creators on the platform have a team of editors and strategists behind them. This can be a costly endeavor, but you can avoid that by employing the help of virtual assistants.
Marketing virtual assistants at Virtudesk come with unique sets of skills that can really help your business grow. You'll find professional video editors, graphic designers, social media strategists, and others who can switch between these responsibilities and more.
If building that kind of team for your business sounds exciting to you, you may fill out this form so one of our Consultants can help you find a solution that suits your business perfectly.
More Articles From Virtudesk:
Meet our Most Trusted
Partners & Clients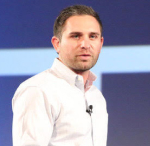 Byron Lazine
Co-Founding Chief-of-Operations at BAM (Broke Agent Media)
I've been using Virtual Assistants for years throughout all of my companies. Once we found Virtudesk the process got even easier and allowed us to scale out our hiring. Highly skilled and accountable professionals. 100% recommend!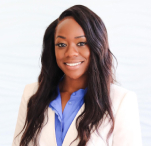 Rebecca Julianna James
Realtor / Content Creator
Before getting started with Virtudesk I had my doubts that they would find what I was looking for. I needed a very particular person to add to my team and let me tell you I am highly pleased! My virtual assistant Myril is the best! I am excited to grow my socialmedia accounts with her. Thank you Virtudesk!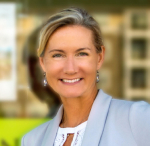 Chelsea Erickson
Realtor La Belle RE Group
I am very happy with the assistance Virtudesk is providing for my real estate business. This is a newer position for my company and we are working through the creation and efficiency.
Share via Facebook
Share via Twitter
Share via LinkedIn
Share via Pinterest
Send via E-Mail