2019 Virtual Assistant Trends and Statistics You Must Know
Jul 12, 2019
2019 Virtual Assistant Trends and Statistics You Must Know
Ever since the rise of the Virtual Assistance Industry, we have witnessed how it transformed "work" and "life". This is for both the employers and the employees. Since the services offered by home-based workers became widely accepted by companies from around the world, the competition became much more fast-paced. But, the workflow... The workflow became smoother.

In a book written by Tim Ferriss, the "4 Hour Workweek", he mentions that having Virtual Assistants is what brought success to his business in gaining more by doing less - lesser job for a single employee but at the same time more accomplishments for the whole team. In other words, Virtual Assistants are the 'ninjas' of the most successful businesses of today.

With that in mind, here are some important VA statistics you must know and the industry trends that you definitely should look out for.
Remote Workers Are More Productive Than Office Workers by 12%
In a gathered data by the Canada Life Group, the productivity ranking of home-based workers reached 7.7/10 while office workers reached only 6.5/10.

An employee's productivity is largely damaged when stress comes in.
Office workers are the ones who are always exposed to and affected by workplace stress. This is already eliminated for Virtual Assistants working from their houses which gives more room for productivity and concentration as a result.
29.4% Compound Annual Growth Rate between 2018 and 2026
Transparency Market Research has revealed that "the global data analytics outsourcing market is anticipated to attain US$20.68 billion by the end of 2026."

Since the market is growing fast, the need for remote workers and virtual assistants doubles rapidly as well. This is beneficial for both parties, the employer and the employee. We already know it allows the employee to earn more and spend less by working and staying at home. It also helps the employer save up to 78% on annual operating costs. This causes the growth rate of the outsourcing industry to increase drastically through time.
PHILIPPINES: Top Country to Source for VAs
Out of 180,000 global employees, basing on the survey conducted by Global English, the Philippines scored the highest literacy rate at 96.2% - all over the world. Companies from different countries find it easiest to work with Filipino virtual assistants. This is due to the years of colonization by the Spaniards, the Americans, and the Japanese. It gave the Filipinos the ability to develop strong adaptability skills.
Up until today, the Philippines remains the world's best when it comes to Business English. Not only that. Philippines houses the most affordable Virtual Assistants around the globe. At a rate of $640/month, you already have yourself a full-time VA.
Blogging and Online Advertising
Through the years, blogging has been a fast-growing trend. It is one of the biggest contributions to the online presence of any company. Blogging is considered to be the most influential marketing tool.

Graphic design, as part of online advertising, is another powerful tool. It continues to grow as a trend as it covers the visual representation of a company's branding. This gives you a competitive advantage over your competitors. It also helps you gain new clients and captures the attention of potential customers in a daily basis.
Work-Life Balance: The Balance Is Real
Everyone of us, at some point in our lives, has dreamed of attaining that "work-life balance". Imagine the stress level that you can get from spending hours getting stuck in traffic and how it's taking a toll on your health.

Now, imagine that taken away, permanently. This is just one of the many things that excite virtual assistants. With more time, they can work flexible hours and still be able to make time for their personal commitment and activities. This bring tons of benefits for your business. And with that, more businesses are considering virtual assistant services everyday as they seek optimum productivity while being able to provide work-life balance to their online employees.

Interested in hiring a VA and making your business even more effective? Talk to us! Visit us at myvirtudesk.com and schedule a demo call today.
Meet our Most Trusted
Partners & Clients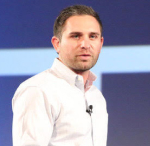 Byron Lazine
Co-Founding Chief-of-Operations at BAM (Broke Agent Media)
I've been using Virtual Assistants for years throughout all of my companies. Once we found Virtudesk the process got even easier and allowed us to scale out our hiring. Highly skilled and accountable professionals. 100% recommend!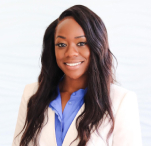 Rebecca Julianna James
Realtor / Content Creator
Before getting started with Virtudesk I had my doubts that they would find what I was looking for. I needed a very particular person to add to my team and let me tell you I am highly pleased! My virtual assistant Myril is the best! I am excited to grow my socialmedia accounts with her. Thank you Virtudesk!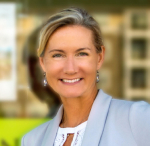 Chelsea Erickson
Realtor La Belle RE Group
I am very happy with the assistance Virtudesk is providing for my real estate business. This is a newer position for my company and we are working through the creation and efficiency.
Share via Facebook
Share via Twitter
Share via LinkedIn
Share via Pinterest
Send via E-Mail