Marketing Services
Our digital marketing and social media virtual assistants possess essential skills to complete internet-based campaigns and help you enhance your web presence. They can help ensure your website and social media accounts can captivate existing and new audiences and reach more prospective clients.

The virtual assistants you hire from us can help develop marketing collateral, such as well-written copy, visually appealing graphics, and compelling videos. The content they create can be seen through email blasts, digital ads, and social media posts. For all your marketing needs, our marketing VAs have got you covered!
What a Digital Marketing and Social Media Virtual Assistants Can Do for You
Improving your digital presence through social media campaigns is never an easy job. There are many tedious tasks to complete, such as creating copy, editing graphics, and posting them on various platforms. At times, you may also have to reply to comments and private messages. Lighten your workload by hiring competent virtual assistants who can handle the following duties:
Social Media Management
Our virtual assistants can help you improve your presence on Facebook, Twitter, Instagram, and other social media platforms. They can assist in creating campaigns based on your marketing objectives and business needs.
E-mail Marketing and Campaigns
Sending email blasts is a great way to connect with customers and clients. Our digital marketing and social media virtual assistants can develop email marketing campaigns that are most suitable to your business.
Content Management
Creative and captivating marketing content can help leverage your business, attract potential leads, and promote customer engagement. If you don't know how to write such content, your virtual assistant can help you.
Multimedia Design
The virtual assistants you hire from us can help create visual content, such as videos, photos, and infographics. You can then post them on your social media accounts to attract more customers.
Get a Marketing Virtual Assistant Now
All packages require a $450 set up fee at initial signing with a 3-month lock-in period.
Contact us for custom packages and special offers.
View other packages
All packages include
Dedicated Virtual Assistant

Dedicated Team Manager

Time Tracking Software

Free VoIP Dialer
Virtudesk Blog
Virtual Assistant News
Meet our Most Trusted
Partners & Clients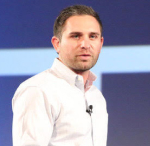 Byron Lazine
Co-Founding Chief-of-Operations at BAM (Broke Agent Media)
I've been using Virtual Assistants for years throughout all of my companies. Once we found Virtudesk the process got even easier and allowed us to scale out our hiring. Highly skilled and accountable professionals. 100% recommend!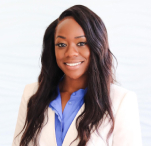 Rebecca Julianna James
Realtor / Content Creator
Before getting started with Virtudesk I had my doubts that they would find what I was looking for. I needed a very particular person to add to my team and let me tell you I am highly pleased! My virtual assistant Myril is the best! I am excited to grow my socialmedia accounts with her. Thank you Virtudesk!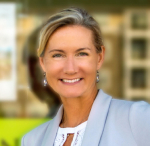 Chelsea Erickson
Realtor La Belle RE Group
I am very happy with the assistance Virtudesk is providing for my real estate business. This is a newer position for my company and we are working through the creation and efficiency.