46 Insights From Marketers and CEOs on 2022 Marketing Trends
Dec 17, 2021
46 Insights From Marketers and CEOs on 2022 Marketing Trends
Marketing has been rapidly evolving because of technology's fast-changing nature. Digital marketing has also grown massively because of quarantine measures due to COVID-19. In anticipation of the following year, we surveyed marketing experts about their insights from the past few years and their predictions for 2022.
We asked the following questions and grouped responses accordingly:
Which marketing trends do you think will continue to dominate in 2022?
How has marketing evolved in the past two years, and where will it go from there?
What's your best marketing advice for marketers and business owners for 2022?
Here are the highlights from the responses of 100 marketing experts and CEOs on what marketing will be like in 2022.
9 Ways Marketing Trends Have Evolved in the Last Two Years
Here are the noteworthy observations from expert marketers on how marketing has evolved in the past two years.
1. Consumers Have Become Fatigued With Static Posts
A common observation from marketers is that static posts have become less interesting to audiences in the past two years. The rise of stories from Snapchat to Instagram, Facebook, and even LinkedIn is proof of this. Short-form video marketing has also resulted in higher ROI for a lot of companies using TikTok. This led to the introduction of Reels on Instagram and Shorts on YouTube.
"Videos have been proven to be more engaging than pictures," says Diggity Marketing's Nathan Hughes.
Elizabeth Ruth of ER Marketing Services says, "It seems that short videos now have really grabbed the attention of people." She adds that short videos are "a way to concisely get one point across in a really fun and engaging way."
Internet Advisor's Sean Nguyen credits this growth to the fact that "short-form video marketing… when done correctly, has the potential to reach an extremely large audience."
Static posts are a great way to keep social pages active, but in 2022, focusing on producing short-form videos can lead to more engagement and conversions.
2. Marketing Has Been Subject to a Technological Evolution
The evolution of marketing in the past two years can be largely attributed to technological advancements. Highly targeted marketing has been possible with AI, and social media marketing has become mainstream in digital marketing.
VEM Tooling's David Reid saw that "…more technology-driven marketing tools have become essential in the past two years." With that, he expects to see more tech-based strategies in the future.
"Technology continues to grow at a breakneck speed, and technology is at the center of current trends," says Jordon Scrinko of PRECONDO.
Lynda Fairly of Numlooker also says that "the role of the marketers has changed" with technological progress transforming the global marketing landscape.
3. Relationship and Community Building
The world wide web provides audiences more access to brands and companies. As such, marketers need to adapt by nurturing the connections they can make through digital marketing in the coming year.
Austin Dowse of Aimvein gives precedence to community building in his response. He says, "...companies are focusing on building authentic relationships with their customers...it's become more about building a community around brands."
"I'd also say relationship building and trust are more important than ever. People want to be part of something," says Hurrdat's Aaron Mackel. "Building a community is and will continue to be incredibly powerful moving forward", he continues, highlighting the need for marketers to be more participative in their customer's journeys.
There are many ways to build a community around a brand. What marketers now need to keep in mind is to strike a healthy balance between a brand's core values and creating authentic, engaging content for their audiences.
4. Upward Trend of Going Digital
"Marketing has taken digital turns for almost all businesses," says Christian Velitchkov, Co-Founder of Twiz LLC. "This evolution is only going to grow further," he continues.
The same has been observed by other marketers who have also gone digital. Especially with quarantine measures normalizing remote interactions, the past two years have seen a huge upward trend of going digital, not just for marketing but for conducting business in general.
"Buying through social media platforms has become more popular," says Amit Raj, The Links Guy. This has driven businesses to eCommerce platforms, optimizing remote work arrangements, and even working with virtual assistants to save on costs and scale faster. These adjustments are perceived by a lot of businesses and employees to be permanent changes in the global business environment.
5. Strategy and Creativity Get Rewarded
Competition in the global marketing landscape has become tighter with the pace introduced by digital marketing innovations. Trends live shorter, and audiences have more control over their longevity.
"Marketing has returned to being a space where really strong strategy and creativity is much more influential," says Hurrdat's Aaron Mackel.
This is further evidenced by influencer marketing putting content creators with robust pages at the center of making trends and community building.
6. More People Spend More Time Online
"During the covid-19 pandemic, people spent more time online," announces Benjamin Poirrier of Prodima. This is a trend expected to plateau in the coming years, considering the introduction of and confirmed preference for remote work arrangements.
Marketers have seen this in the past months and moved to explore more ways to engage their audiences online. With tactics like online events, SEO, and video marketing picking up, it's expected that online marketing will continue to be a great avenue for businesses in 2022.
7. The Talent Pool Has Gone Global
"The talent pool has gone global," says StubGroup's CEO, John Horn. This has allowed businesses to approach their audiences in more creative ways.
Diversity and inclusion movements have gone viral in the past two years, and what better way to hop on that trend than to hire globally?
Representation for audiences has become more important recently, and marketing teams can benefit from that by starting from their members. Hiring globally and working with people from different backgrounds is proven to lead to more innovations and greater creativity. As for marketers, this can be their way to tap into a wider audience, and expand their reach to a global level.
"Businesses recognize that people can work productively from anywhere with a good WiFi connection, and geographic restraints have been removed from the hiring process," John continues. "The flexibility to work remotely has gone from a tremendous perk to almost a requirement," he says, highlighting the future of global talent acquisition.
8. Consumers Have More Greatly Embraced eCommerce
In the past year, eCommerce businesses experienced great growth due to the pandemic's quarantine calls.
"The pandemic accelerated the speed with which businesses and consumers embraced eCommerce," adds StubGroup's CEO, John Horn.
Darren Litt of Hiya Health reports, "There was a surge in eCommerce sales during the height of the COVID-19 crisis," citing a three-month growth period that equates to 10 years of sustained work.
Darren also points out a trend in the eCommerce industry showing that consumers are more inclined to work with "purpose-driven brands that support ecological sustainability." This is in immediate response to packaging material being fundamental to eCommerce transactions.
9. Marketing Has Gone From Mass Distribution to Personalization
The marketing trend of personalization is going to bloom in 2022," says David Reid of VEM Tooling. "80% of shoppers said that they'd be bound to work with a brand that gives a customized insight," he reports.
Personalized marketing has become part of the new normal for marketers. With technology to gather and strategize consumer data, personalization has become easier for businesses. As such, consumers responded with more demand for information on brands and products, and more personalization in their journey.
Saskia Ketz of Mojomox cites "a paradigm shift from mass distribution to personalization" in the past two years. This is why marketers have been adapting to serve highly-informed customers with a high preference for customization.
Based on the survey we conducted, respondents also experienced the highest return of investments from search engine optimization activities. This is followed by content and email marketing. On the other hand, ROI conferences and online events have yet to pick up.
With the pace at which marketing has gone virtual in the past years, search engine optimization has seen the best benefit. With recent changes brought on by quarantine measures, virtual experiences like conferences and webinars are now expected to be on the rise as a trend.
24 Predictions for 2022 Marketing Trends
From the survey results, we grouped common predictions and came up with 24 tips you should get ready for in the coming year. Here are marketing trend predictions for 2022.
10. Marketers Will Invest More in Online & Hybrid Events
"As more people shifted online during the pandemic, live streams were increasingly used to host public events and meetings on platforms like Twitch," reports Paige Arnof-Fenn of Mavens & Moguls.
Due to quarantine restrictions, online events became one of the new avenues for businesses to reach out to their customers. Based on the past few months, marketers predict online and hybrid events to be an effective strategy for 2022.
"In 2022, business owners and marketers need to invest in online events," recommends Harriet Chan of CocoFinder. "Webinars and seminars can help spread information about your brand, and you can win new customers in the process," she continues.
On conducting virtual events, Marques Thoms of QuerySprout says, "Doing so may engage people to listen and participate in what you have prepared for them. It is also your chance to introduce your company to a significant number of people."
Gerrid Smith of Joy Organics adds, "Virtual events have shown to be an effective way for businesses to communicate with worldwide audiences. This pattern is likely to persist in the future."
11. Influencer Marketing (Grows for Micro-Influencers)
Nathan Hughes of Diggity Marketing reports that "58% of people have product recommendations recommended by influencers and trust them as a source."
Influencer marketing is still a growing trend, and marketers expect 2022 to be a great year for micro-influencers due to their highly engaged communities.
"In recent times, influencer marketing has advanced, and the focus is now on micro-influencers who have highly engaged audiences," says Harriet of Cocofinder.
"The influencers that deliver real value will stand out and the price will rise," adds Aaron Mackel. "It'll be very beneficial to have a consistent presence from a trusted influencer for several reasons, including Google's efforts to focus more on authority and trust as ranking factors," he says.
Ryan Fyfe of WorkPuls also recommends working with influencers "because their following is likely to trust their endorsement of that product."
Anticipating a great year for micro-influencers, Lynda Fairly of Numlooker says, "Micro-influencers will get the respect they deserve as customers prefer authenticity, which is the best advice for marketers."
Klara Dumancic from Investors Club also adds, "It's becoming a paramount marketing tactic and is being used by small businesses and by the biggest players in the game. You no longer need to work with mega big influencers to achieve your goals. Micro-influencers are becoming more and more popular."
If you're a small business looking to get help from someone to introduce your brand to more people, start finding micro-influencers in your niche for 2022.
Engagement is invaluable in digital marketing. It is possibly one of the many factors why influencer marketing is expected to become very important in 2022, according to our survey. Out of the 100 marketers and business owners that we surveyed, most of them said the importance of picking up influencer marketing was greater than 60% in 2022. Now is a great time to find micro-influencers for your market as engaged ambassadors make productive advocates for any brand.
12. Focus on Corporate Social Responsibility and Engaging with Non-Profits
"Analytics company Nielsen found that two-thirds of consumers from 60 different countries were willing to pay more for goods that were produced by brands that showed social responsibility." Fintan Costello of Bonus Finder reports.
"This does not simply mean supporting a cause but also being an active participant in the conversation," he says, highlighting the need for honesty and authenticity in CSR plans.
With consumers being more vocal about social injustices they want to be addressed, traffic towards socially responsible organizations has gone up in the past months. Because of this, marketers recommend companies incorporate social responsibility in their branding and business plans.
"Consumers are now aiming at supporting companies that give back to society in one way or another," says Harriet of Cocofinder. "The trend will only continue, and marketers need to find ways to incorporate non-profits into their marketing strategy," she continues.
On the topic of CSR, Daniel Javor of Step by Step Business says, "No matter what form this comes in, it is an absolute must when it comes to brand perception."
13. Video Content (With a Focus On Short Video)
"I think one of the top marketing trends that we all need to keep our eye on in 2022 is short-form video marketing," says Sean Nguyen, Director of Internet Advisor. And agreeing with that is a lot of other marketers.
"One of the most foreseeable marketing trends for 2022 is getting on board with the use of short videos. Most platforms have started integrating these short videos, such as YouTube shorts, Instagram Reels, and even LinkedIn stories," reports Elizabeth Ruth of ER marketing Services.
"In an Animoto survey, videos were chosen as the #1 method by which consumers discovered a brand and later purchased a product. In the same study, 93% of companies said they gained new customers from their video marketing efforts," reports Dan Skaggs of One Thing Marketing. "Videos can give us all the essential information in a format that requires less time than reading a body of text. Plus, it's often much easier to understand the benefits of a product or service through video," he adds.
"Stories combine the best--short-form and video marketing thus making it extremely effective and engaging," says Nathan Hughes, Marketing Director at Diggity Marketing.
Bernadette Butler of Storytap says, "We'll start to see brands leveraging their customers (their most underutilized asset) to quickly scale marketing efforts and become a video-first brand." She predicts that "Text reviews will be replaced with authentic video storytelling solutions that quickly convey product information and replicate some of the best parts of the in-store experience."
14. People Will Expect Customer-Centricity
For 2022, marketers also expect more strategies revolving around creating great customer experiences.
Jordon Scrinko of Precondo suggests, "Marketers must collaborate with other departments to create exceptional client experiences and engage customers in long-term relationships."
He continues, "From targeted messaging that assists consumers in solving difficulties in order to make a purchasing choice, to a customer-focused culture that extends throughout their customer journey, an experience that offers excellence across all channels."
Shiv Gupta of Incrementors Lead Generation recommends a specific marketing model for this. "The marketing flywheel design centers more on keeping consumers pleased. It also focuses on how to drive them to come back for more: unique content, client blogs, in-person ventures, and other ways to generate leads for the long term," he says.
Shiv then adds that "Calls for the right type of exercise to appropriately prepare customer service teams to provide quality service."
"Customer experience will enhance in the upcoming years due to more transparency between the companies and the customers," according to Marilyn Gaskell of TruePeopleSearch. "Consumers now have more influence thanks to the growth of internet information," she explains her prediction. "They aren't waiting for you to extol the virtues of your goods. Instead, they are conducting their own studies," she concludes.
15. SEO Will Continue to Dominate
According to the survey we conducted, SEO is rated with the highest ROI for 2021. Experts predict that it will continue to be a powerful strategy for the next year.
"SEO will continue to dominate digital marketing in 2022," says Randy VanderVaate of Funeral Funds of America.
Jesse Forrest of Copywriting Crew recommends capitalizing on image and video SEO, as well. He recommends, "to tweak and see to it that your SEO strategies for image and video are optimized accordingly. Create a dedicated sitemap by adding images to it. In your image descriptions, don't forget to incorporate 'alt text'. Use top-quality ones like HD."
Jesse continues, "The bottom line, shopper's behavior is always changing." He points out that "How you adapt and go along with this behavior is the key to taking away all the traffic from your competitors." For his final recommendation, Jesse suggests that eCommerce brands start to explore Google Lens for 2022.
SEO continues to dominate as it evolves into video optimization and visual searches. This can impact any kind of business, and as such, is a highly recommended strategy by a lot of experts in our pool of respondents.
16. Visual Content Will Remain
Visual content is also expected to continue its reign for 2022. "An aspect of marketing that is going to continue to dominate in 2022 is visual content," says Terry Shern of Conex Boxes.
"People are visual, meaning they still want to see aesthetically pleasing marketing content," Terry continues. "This is becoming even more true as more and more "bland" content is produced. You need to cut through the clutter and give your marketing the chance to stand out," she recommends.
"Story-Driven Content Visualization will dominate the marketing trends in the year 2022," adds VEM Tooling's David Reid. "The examination has shown that individuals are inclined toward visual substance to plain text," highlighting the need to complement written content with visual ones.
Especially with SEO being enabled for more visual content, aesthetic appeal will continue to be an invaluable goal for marketers in 2022. Not only that, but properly tagging published visual content should be part of every process from here on out if one wants to increase traffic to their pages.
17. Voice Search & Voice Assistants
"Voice search is amongst the emerging trends in digital marketing and consumer search patterns," reports Sumit Bansal of TrumpExcel. "However, this is giving rise to longer keywords for SEO optimization. Since users 'speak' to search, they communicate in longer phrases which gives rise to the use of long-tail keywords. By 2022, most of the searches are expected to be a result of voice browsing."
Over the years, users have now developed a new target for marketers: semantic search. This involves targeting search keywords based on how people would say them.
"Voice assistants have been on a seemingly unstoppable growth path which will undoubtedly continue in 2022," says Backlinko and Exploding Topics founder, Brian Dean. "The use of this technology has caused a shift in how people find and consume media due to the keywords they use."
As Brian puts it, "when someone searches for something on Google, they'll type something along the lines of 'best hotdogs in New York' but when they use a voice assistant, they'll say 'What are the best hotdogs in New York?' This shift in how things are phrased and the popularity of voice assistants will cause some changes to the keywords used in digital marketing content as marketers try to keep their brands at the top of users' search results."
Danny Trichter of Accessibility Checker also feels the same way. He responds to the query, "Semantic Search will become more prevalent next year. Many people are searching for more conversational searches when searching via voice assistants like Alexa and Google Assistant. This means businesses can figure out what type of conversational questions their customers would ask and incorporate relevant material in their blogs or website content to gain more customers to their site."
18. Programmatic Advertising
Programmatic advertising is also predicted to be big in 2022. As Nathan Hughes of Diggity Marketing explains, "Programmatic advertising uses AI to completely automate the advertising process. It's extremely effective and increasing in popularity."
Summit Bansal of TrumpExcel agrees and says, "Programmatic advertising is one of the most advanced forms of targeted advertising, and it is expected to be trending in 2022. It enables advertisers to automate ad purchases using AI, which allows businesses to target a more precise audience."
Sumit also provides an example for marketers to follow, "Real-time bidding is one of the examples of programmatic purchases. Moreover, it is expected that almost 86.2% of such advertisements will have a digital display by 2022 in the US."
19. A Renewed Focus on Local Marketing
SEO's effectiveness trails down even to local marketing strategies in 2022. Furthered by a sense of community through the pandemic, consumers look for local sources of goods so their purchases have a lower ecological footprint by reducing shipping demands, and higher value for their community's economy.
As Roberto Torres of The Local Marketer puts it, "A focus on local marketing will continue for the foreseeable future. With local businesses continuing to struggle, there is an emphasis among consumers to support their communities and shop local." He even highlights, "There's also a sense of awareness that the Local Multiplier Effect is at work in seeing money spent locally will remain in the community and circulate into local jobs, local organizations, and the overall local economy."
Rahul Gulati of Devign Tech adds, "I feel local SEO will dominate search marketing. There is more relevancy with city-specific searches compared to the national level. It's great news for local service businesses."
20. Content Marketing
Content marketing, of course, is perceived to remain highly effective in the coming year. Still, the competition for differentiation keeps it tough, but the rewards keep increasing for marketers. Evergreen content will remain helpful in building credibility and growing a community around a brand.
"One of the trends that will undoubtedly continue in 2022 is differentiation through content," says Natalia Brzezinska of PhotoAiD. "Thanks to this, we will get shared on social networks and be named in other blogs as a reference. But obviously, this is a slow process that has been and will continue to be a trend in the years to come," she concludes.
21. Greater Use of Artificial Intelligence (AI)
Artificial Intelligence has made its way into more facets of the global marketing landscape. There's software for automating nearly everything nowadays. There's AI for copywriting, ads management, lead generation, and even creating illustrations and motion graphics. As such, AI is predicted to be a greater tool for marketers in 2022.
Yaniv Makover of Anyword places emphasis on the impact of AI in marketing communication for 2022. "Companies will start to recognize that using AI in copywriting communication can increase their digital marketing ROI in 2022," he predicts.
"As influencer marketing keeps advancing, we expect to see widespread adoption of AI in their strategy," Harriet Chan of CocoFinder adds.
Alex Kus of Buddy recommends investing in AI-supported marketing solutions in 2022. "AI-supported influencer marketing (using AI for everything from identifying the right influencer for your brand to performance management) is set to be the next big step that combines two lucrative areas of digital marketing in 2022," he says.
22. Marketers Will Find Third-Party Cookies Alternatives
One of the questions in our survey aimed to infer which barriers marketers are expecting to hold back the efficacy of their strategies in 2022. The top answer turned out to be consumer and data privacy. Upon further inquiry, this turned out to mostly be because of Google's move to ban third-party cookies. As such, marketers are expected to make greater efforts in finding alternatives in 2022.
"Consumers are demanding greater privacy protections and data control, and marketers must adapt. You could start by stepping up your efforts to collect and fully exploit first-party data/cookies," says Tanner Arnold of Revelation Machinery. "Alternatively, you can use tools such as Google's Privacy Sandbox or FLoC (Federated Learning of Cohorts) to achieve personalization and consumer targeting while respecting user privacy."
Tanner concludes, "Marketers will find themselves in a familiar role as change agents and brands compete for consumer attention in these still uncertain times."
John Horn of StubGroup also recommends to "Invest into capturing first-party data (email addresses, phone numbers, etc.) to decrease your reliance upon third-party platforms."
With Google announcing a move to ban third-party cookies, marketers expect to find it challenging to find alternatives that will be as fruitful as third-party cookies used for targeted ads. This is in line with even more policies in different countries being developed for consumer data privacy.
23. Live Video and Real-Time Shopping
Respondents also cited a positive experience from live streaming, a practice further normalized by pandemic restrictions. Including real-time shopping, live videos on the internet are seeing an uptrend in efficacy as a marketing strategy. Even for the esports industry, the live streaming platform Twitch has grown so much in the past two years.
Marc Stitt of FMX says, "In 2022, we'll see a rise in live streaming on Facebook and Instagram, as well as real-time shopping. The feature is currently only available to a limited number of creators, but it will be expanded to include more users in the near future." Marc continues, "Instagram hinted that real-time shopping with live video isn't just for physical product online retailers; the company is also focusing on ways to assist all types of businesses."
On real-time shopping, Adam Wood of RevenueGeeks provides a great example, "Furniture and paint producers, for example, are utilizing virtual reality to show buyers how new furniture or paint colors would look in their homes."
24. Greater Personalization
With AI advancements and positive results from personalization in the past two years, marketers are expected to use it more in 2022.
"Marketers will employ new generation CRMs and AI to develop user-specific content and stay relevant to their customers in order to achieve a high level of personalization. When done well, personalization delivers value to both marketers and customers," says Bradley Bonnen of iFlooded Restoration. "In the future years, almost 88 percent of businesses will place a premium on personalized customer service. Marketers will employ data science to tailor customer experiences and add value to their experiences," he concludes.
Bo Ekkelund of MarketingPlatform also says, "Companies are increasingly finding it necessary to be able to send personalized messages to their customers and potential customers. Personalized messages - be it email, SMS or otherwise, meaning that the message they receive is tailored to their specific needs or interest and is perceived as being sent directly to them." Bo recommends using marketing automation and a customer data platform to execute this well.
25. Augmented and Virtual Reality
"Businesses will use virtual reality and augmented reality as a tool for experiential marketing in 2022," says Adam Wood of RevenueGeeks. "In 2022, we'll see a lot more marketers embracing AR and VR in the B2C space." He further states that "By 2024, the global market for augmented reality, virtual reality, and mixed reality is expected to reach $300 billion."
Resonating with the response of other marketers, Kashish Gupta of HighTouch adds, "The ability to integrate marketing campaigns with Augmented Reality and Artificial Intelligence will continue to grow in demand in the 2022 year." Kashish's recommendation is, "Finding professionals who understand how these systems work, and how to integrate them, as well as seeking opportunities to train your workforce in how to do so will help you find greater success," he continues, "and the ability to jump onto the train quickly will prove of high importance."
"One of the biggest trends we're likely to see is the continued adoption and growth of Augmented Reality (AR) experiences, especially in eCommerce. This is coming hot on the heels of Facebook's change to Meta, shifting the focus to a digital metaverse. More eCommerce stores will use AR to help users 'try on' various products, like makeup, shoes, or jewelry, by uploading their own photo or video," says Gregory Zakowicz, Senior Marketing Expert at Omnisend.
Possibly due to remote business practices becoming normalized, interactive online content and virtual and augmented reality marketing activities are now perceived by marketers to be the next big thing.
26. Social Media Marketing
"Digital marketing which includes Search Engine Optimization and Social Media Marketing will still continue to dominate and be intensified in the coming year," predicts Dexter Grima of VitaBright.
With recent updates like shopping functionalities, social media marketing continues to lead as a powerful tool for businesses.
"In 2022, …Social media is an important tool for any company in this digital age and can help them reach customers on different platforms with valuable content tailored specifically for their needs," says Saskia Ketz of Mojomox. "Brands should also keep up-to-date on influencer outreach strategies," she recommends.
"When it comes to social media marketing, companies will always find some degree of success on Twitter, Facebook, and LinkedIn," adds Moody Nashawaty of MuteSix. "However, many companies have begun to expand their social reach, looking into lesser-tapped-into channels like TikTok, Snapchat, and YouTube. As these platforms compete with one another for more users, they continue to roll out innovative new features that allow companies to engage with new audiences in ways they never imagined."
27. Tiktok Will Continue to Gain Brand Interest in 2022
TikTok is another platform that gained massive popularity over the past few years. From a simple entertaining app to a massive marketing channel, it has now amassed a user base that makes it an undeniable choice for marketers.
"With over 1 billion users, Tiktok has put itself into a position of an app for a wide variety of audiences and marketers," confirms Adam Korbl (Amplify Ventures, Fill App, iFax). "I believe Tiktok will be the platform they invest the most in throughout the next year," he says.
28. More Interactive Content
Following announcements of future AR and VR integrations, and with recent discoveries on ways to increase interactivity on the internet, marketers also see a rise in interactive content for 2022.
"A trend that will continue and is perceived as a best practice is interactive content because it promotes engagement and user enjoyment," says Amit Raj, The Links Guy. "They increase the length of time users engage with you, which improves your position in algorithm-based searches," he points out.
As such, marketing teams all over the world should take some time to discover how they can make their customer journeys more interactive, especially their original content.
29. Conversational Marketing
The "one size fits all" strategy will not work, and it's time to separate methods, content, and sizes depending on the audience," says Daniela Sawyer of FindPeopleFast.net. "Customers are growing more sophisticated," she adds.
Following the greater demand for personalization, customers are becoming more responsive to conversational marketing.
Daniela continues, "Generally, it's time to consider conversational (marketing) automation to strengthen client interactions and learn more about them. Marketing automation will therefore be vital on this path," she concludes.
Using AI chatbots can be a helpful way to organize conversational marketing. At the same time, Randy VanderVaate of Funeral Funds of America submits that "The focus on the new year and beyond will be technology and how it will connect real customers' needs. The focus will be on making marketing more human," he adds, recommending that marketers still need to strike a healthy balance between automation and personable marketing solutions.
30. Marketing Automation
Productivity is always a target of progress for businesses. Time is a most valuable resource, and more and more innovations come up to find better ways to use it. Automation is a common solution for that, but also keeping all activities data-driven is a must.
"In 2022, data-driven marketing efforts will be employed across a more excellent range of businesses," suggests Daniela Sawyer of FindPeopleFast.net. "For example, automating procedures and reducing time spent on repetitive activities will make the digital marketing approach more efficient and productive," she points out.
In 2022, marketers must keep striving to maintain automated activities data-driven to really maximize their productivity. Automation should be used as a tool to eradicate low-value activities and amplify core marketing functions.
31. SMS Marketing
"SMS is a great marketing channel since it reaches subscribers immediately, bringing with it a steady 2.4% conversion rate," reports Gregory Zakowicz, Senior Marketing Expert at Omnisend.
SMS Marketing, combined with personalization and automation can provide businesses with another source of conversions in 2022.
"SMS marketing is still on the rise," Gregory continues. "2021 is seeing merchants sending out three times as many SMS as they did in 2020, and this is set to continue in 2022," he predicts.
32. 3D Modeling for Products
3D Modeling may sound intimidating for some, but its returns in productivity can be massive.
Gregory Zakowicz of Omnisend, also submits, "Similarly, another trend that's likely to take off in 2022 is the use of 3D modeling for products." He highlights that this is because "Instead of having to shoot multiple versions of products (in different angles, colors or sizes), merchants can use a 3D model and have the customer try out different combinations."
Agencies and niche virtual assistants can do this for companies who do not have access to this skill yet. In 2022, this practice is predicted to provide a lot of value to a large group of businesses, especially manufacturers and white-label companies.
33. Focus on Mobile
Donna Atanasova of myPOS highlights the importance of optimizing marketing content for mobile users in her submission. She says, "As of 2021, there are 6.4 billion smartphone users worldwide. This number is only expected to grow in 2022."
Agreeing with earlier testimonies of more audiences going online, she adds, "Many of these users spend a significant amount of time in front of their screens and this is an opportune moment to catch a client's attention via their mobile phones."
Donna recommends marketers optimize nearly everything for mobile users. This includes landing pages, websites, eCommerce functionalities, and product display pages. More importantly, checking out should not be troublesome, and remain secure even for mobile users.
"The entire customer journey on your site and online store need to be factored in so that you give them a seamless experience and ensure your leads turn into conversions," Donna concludes.
Among all the predictions, there's a great outlook for video marketing in 2022. Our respondents highlighted short-form videos and content that can be repurposed for other platforms and channels.
More respondents also choose to keep an eye on content marketing in the coming year. A quarter of the respondents will focus more on SEO. With an editorial plan that involves repurposing optimized content, you could potentially hit two birds with one stone in 2022.
13 Tips to Dominate 2022 Marketing Trends
To help you stay ahead of the game, here are 13 tips to dominate the predicted marketing trends. Start working on them now so you can expect 2022 to be a better year for your business.
34. Choose Digital Marketing Strategies
According to most respondents, digital marketing remains central to staying ahead in 2022. With conventional marketing and new ways combined, the future of digital marketing holds enough space for those whose heads are in the game.
As The Links Guy, Amit Raj, sums it up, "My best marketing advice is to invest more time and money into digital marketing if you want to stay ahead." Like many others, Amit's foresight for 2022 is that "Content marketing will become more important, brands will need to discover their customers personally and tailor their marketing to each person."
35. Be Consistent
Beating algorithms make content go viral. This practice drives traffic and increases reach for social media marketers. Following a schedule also helps with nurturing an audience. That's why it's another key tip for 2022 to stay consistent and relevant.
Elizabeth Ruth of ER Marketing Services says, "consistency is critical." She goes on to explain that "Whether you are present one day a week or twice a week, or even seven days a week, not only will the algorithm pick you up but people (your diehard fans) will also start to look for your posts on certain days."
36. Prioritize the Customer Experience
The digitization of more aspects of marketing has also increased its applicability to customer retention campaigns. This makes customer experience another highly recommended strategy for marketers in 2022.
Randy VanderVaate of Funeral Funds of America says, "Creating a great customer experience must be on the top of the list because engaging with the customer will enable you to have a long-term relationship with them." He further expounds that this is because "Customer retention is less expensive than customer acquisition."
Amit Raj of The Links Guy also agrees and shares that "Businesses should also become more proactive when it comes to customer retention. With competition in the digital space becoming more and more intense, understanding how to retain customers has never been more important."
37. Focus on Quality Content Creation
Content marketing remains big, and that's why marketers should focus on producing quality content in 2022. This can be further helped with AI tools recommended earlier, as well as productivity apps that can assist in following an editorial calendar.
"My best advice to marketers and business owners for 2022 is to focus on quality," shares Christian Velitchkov of Twiz LLC. He further states, "The Internet is going to be flooded with content, and hence, make sure your content stands out from the crowd. Make it count."
Jignesh Gohel of OLBUZ also shares, "Educate with your content; create a Memorable Message; Look for Opportunities to Diversify." In his response, he also adds that accessibility is a growing trend that marketers should look out for in 2022.
38. Own Your Audience
A lot of marketers are still looking for ways to adapt to changes in algorithms and data privacy restrictions. Aaron Mackel of Hurrdat recommends for 2022 that businesses invest in building a touchpoint that isn't highly sensitive to these changes.
"Instagram and TikTok, YouTube, organic traffic on Google - these things are ultimately out of your control," he says. Aaron reminds marketers, "Facebook is the cautionary tale here where businesses were built on Facebook and then lost almost all of their exposure because they didn't build anything else with the audience they built."
To avoid this in 2022 and beyond, Aaron recommends banking on a valuable email list for your business. He recommends to "Take that exposure you're building up across different channels and identify ways to deliver value for them to subscribe to your email list, become a member of your site, or some other way that if something you benefited greatly from makes a big shift, you maximize the value of that exposure and built something valuable you completely control."
39. Don't Forget About Local SEO
In 2022, local SEO will also be a beneficial strategy for marketers, especially for local businesses. With consumers moving to support local businesses more, local SEO is highly recommended.
Robert Torres of The Local Marketer shares, "Tell consumers the best place to park when they visit your store, share the best places to eat if they come for a day trip, provide deep detail about what a visitor will experience when they visit your business or work with your team."
He says, "Adding this content to your website helps people find you online when they go looking for what you offer in search."
You can also try including this in your Google My Business listing as part of its optimization, to make your listing more informative to local customers.
40. Adopt Video Storytelling
In his account, Daniel Veiga says, "storytelling through video is a trend that shows no sign of slowing down," and other marketers say so, as well.
"With the right technology, creating videos with a storyline at scale is not hard," says Bernadette Butler of StoryTap. "Video storytelling at scale can expedite the content product and let brands create content that can distribute automatically and increase discoverability with Video SEO. It's powerful stuff," she admits.
Bernadette adds, "Video storytelling is also about relevancy and the ability to create more videos from diverse voices and can increase conversions on PDP pages or even cart size."
This results in more storytellers being scouted for future marketing strategies. Gerardo Lombardo of The Word Counter says, "PR professionals who can spin a great story about their clients will be extremely valuable to companies in the future."
41. Adopt YouTube Into Your Content Marketing Strategy
With content marketing becoming bigger as time goes on, marketers need to keep expanding their bandwidth for a more robust approach to reaching audiences. With recent updates for users, YouTube has yet again become a great tool for businesses to use for marketing.
"I have seen Youtube video marketing hitting the roof," reports Devign Tech's Rahul Gulati. "There are more podcasters, internet gurus from all corners fighting for the space in the top. In general terms, you should include Youtube in your content marketing strategy," he concludes.
Creating for YouTube can be great for your content marketing plan. Longer videos can be broken up into smaller videos for other platforms, and all of that can be optimized to drive traffic back to your website.
42. Invest in AI Supported Marketing Solutions
With recent integrations and even more to come, AI-supported business solutions are also recommended for marketers in 2022.
Alex Kus of Buddy recommends, "to invest more heavily into AI-supported marketing solutions, as they can be much more effective than doing the legwork yourself. For many of us, this will mean a good bit of upskilling to make work but it will help you stay current with the direction the industry is going in the near future."
There may be a steep learning curve in this strategy for some, but with digital adoption platforms, it could be easier to prepare for the future.
43. Follow the 4 P's
Jonathan Tian of Mobitrix recommends sticking to the classics for 2022. He says, "follow the 4 Ps of marketing: place, price, product, and promotion. Anyone who can integrate these marketing P's into the marketing mix can have a visible and in-demand effect."
Doing so can keep confused marketers grounded as they head on to a new year, with more technologies embedding themselves into the global marketing landscape.
44 Track, Track, Track
In line with being data-driven, Kyle McCorkel of Safe Home Offer says, "My advice for people looking to optimize their marketing budgets is to track, track, track. It isn't difficult to see where leads, good leads, and deals originate. As long as the data is there and you make it a point to keep that data and figure out what it means, you'll see where your marketing dollars are returning the most for your business."
That's a strategy that can be applied by anyone, especially those in leadership positions. Even business owners can apply this as they prepare marketing strategies for the next year.
45. Be Ready for Change (and Stay Ahead of It)
"Keeping up with many and quick changes isn't always easy," recalls Dexter Grima of VitaBright. "As a marketer, my best marketing advice for marketers is to stay ahead of the changes, always upgrade what you know - one way is by being surrounded by different marketers," Dexter shares.
This reminds us that networking is still essential to marketing. To stay ahead, we would need to check in on our network for new things to try, possibly even brainstorm with them.
"As a business owner, my advice for you is to always be ready for change. Change is inevitable and when it comes, don't be afraid to let go of the old, and embrace the new trends. This is all to maintain a sense of relevance with your audience," Dexter concludes.
In an era where collaborations are easier and highly appreciated by consumers, Dexter reminds us to be adaptable. Trends run out fast nowadays and multifaceted marketers who can keep up with trends and come up with unique experiences for their audiences will thrive in 2022.
46. Take Risks
Finally, we have Jordon Scrinko of Precondo, reminding marketers that creativity will always be rewarded, yet there are multiple ways to get to an effective marketing strategy.
Jordon shares, "My best advice would be to take risks and learn because this is a dynamic environment."
Most marketers recommend small businesses to focus on content marketing. SEO and social media marketing can also be great focus areas as well. If your budget limits you from expanding your marketing team, try getting a marketing virtual assistant who can remotely help you with those three, without stretching your budget too far.
Bottomline
Search engine optimization has turned out to be profitable for the past year. This is followed by other digital marketing activities like social media marketing and search ads. Innovations on augmented reality and interactive online marketing are highly anticipated due to its effects in the past year.
For 2022, marketers still prefer to focus on digital marketing activities. With the anticipated deletion of third-party cookies from Google, the marketing industry begins to focus on a few things. One is to empower content marketing with compelling and optimized videos.
Another is to create more partnerships with micro-influencers to tap into their highly-engaged audiences without stretching their budget too far. Finally, the focus on content marketing goes hand-in-hand with finding ways to optimize and generate first-party cookies.
Digital marketing has grown so much in the past two years, especially with everyone forced to conduct transactions mostly virtually. With that, consumer privacy has become a bigger concern, and data has become even more valuable.
Content marketing has also become a reliable avenue for brand growth. Highly optimized websites are also recommended due to rapid changes in social media algorithms and search engine dynamics.
Should you be interested in boosting your marketing strategies with virtual assistants, fill out this form and one of our Consultants will get in touch with you.
More Articles from Virtudesk:
Meet our Most Trusted
Partners & Clients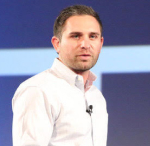 Byron Lazine
Co-Founding Chief-of-Operations at BAM (Broke Agent Media)
I've been using Virtual Assistants for years throughout all of my companies. Once we found Virtudesk the process got even easier and allowed us to scale out our hiring. Highly skilled and accountable professionals. 100% recommend!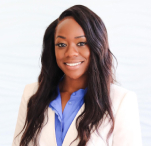 Rebecca Julianna James
Realtor / Content Creator
Before getting started with Virtudesk I had my doubts that they would find what I was looking for. I needed a very particular person to add to my team and let me tell you I am highly pleased! My virtual assistant Myril is the best! I am excited to grow my socialmedia accounts with her. Thank you Virtudesk!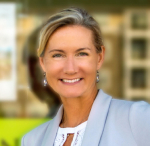 Chelsea Erickson
Realtor La Belle RE Group
I am very happy with the assistance Virtudesk is providing for my real estate business. This is a newer position for my company and we are working through the creation and efficiency.
Share via Facebook
Share via Twitter
Share via LinkedIn
Share via Pinterest
Send via E-Mail